Our department has 46 beds. 36 beds are assigned for standard care (station A and B) and 10 beds are provided for post-operative care (intensive care unit). Our department is designed for pre-operative and post-operative care of patients with diseases or injuries of the nervous system. Patients are usually transferred from other departments such as neurological department or admitted based on their examination in the outpatient clinic.
To be admitted for treatment, all patients must pass a complete pre-operative examination (download here) which confirms they are capable of undergoing a surgical procedure and fill out an admission form(download here). Due to organization, it is necessary that patients come to the admission office of the department no later than at 9:30 a.m. Acute admissions are arranged individually depending on the severity of a patient's condition.
If specialized diagnostic tests are required (such as brain angiography, magnetic resonance imaging, etc.), patients are admitted to the department for these tests and futher treatment is decided afterwards.
Visiting hours are not restricted but must not interfere with the operation of individual units of the department. Each patient in the standard care unit is checked twice a day by his/her attending physician, patients in the post-operative unit are monitored 24 hours/day. All patients are individually checked by a team led by the head of the unit once a week. Patients are allowed to use their mobile phones. TV sets are available in lunchrooms of each unit of the department and when approved by their attending physician, patients are also allowed to use TV sets in individual rooms.
Senior Nurse: Mgr. Marta Želízková, Tel. 973 202 948
Post-operative care unit:
Head of the unit - David Netuka, M.D., Ph.D.
Ward nurse -Tomáš Kelbich,tel. 973 202 955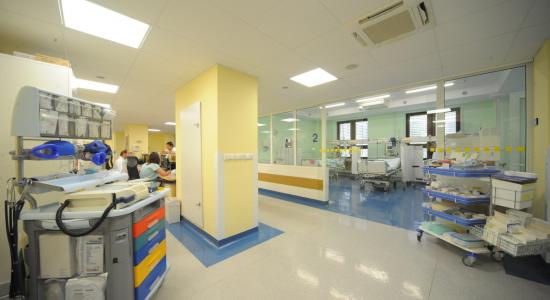 Standard care unit:
Head of the unit- Milan Mohapl, M.D., Ph.D.
Ward nurse - Bc. Kateřina Nebřenská, Tel. 973 202 947
Spondylosurgical unit:
Head of the unit - Petr Vaněk, M.D. 
Ward nurse - Dagmar Janáčková, Tel. 973 202 940
Other available services:
Our department has three single-bed rooms with a bathroom, a TV set, telephone and Internet connection.
There is also a two-bed apartment (for a patient and a family member). The fee for using the apartment is 1.500 CZK/day, the fee for using a single-bed room is 800 CZK/day. If you would like to use one of these rooms, please, let us know in advance on Tel.: 973 202 963.